ERIN M. HENKEL

LINCOLN — U.S. Sen. Dick Durbin unveiled a plan to help address the state's health care worker shortage during a stop in Central Illinois Monday morning. 
Durbin, speaking with reporters at Lincoln Memorial Hospital, shared his "Roadmap to Grow Illinois' Rural Health Workforce," a partnership with hospitals, community health centers, medical and nursing schools, community colleges, dentists, physicians and nurses that will organize efforts and provide new funding to address health care workforce shortages in rural Illinois.
To aid those efforts, Durbin said he has partnered with Sen. Marco Rubio, R-Fla., on legislation to ensure funding for the National Health Service Corps, a government aid program that supports more than 20,000 primary care medical, dental, and behavioral health providers through scholarships and loan repayment programs.
The aim of the program is to expand the country's supply of health care workers, especially in underserved communities. 
"Doctors, nurses, dentists, and oral health clinicians are committed to serving rural areas," Durbin said at Lincoln Memorial Hospital. "This historic investment is building the pipeline of new health providers."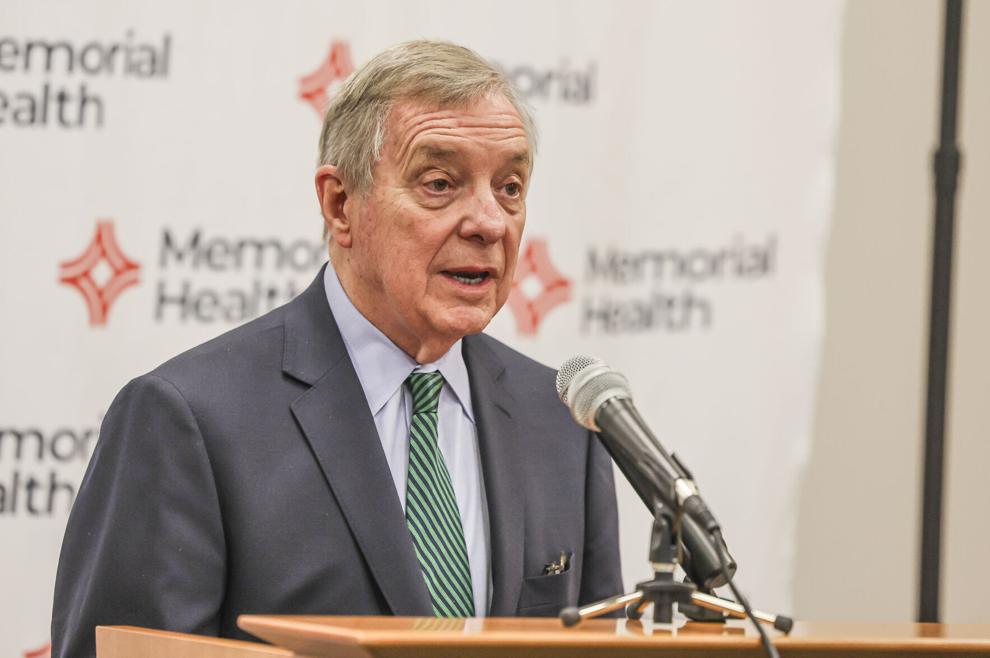 Residents of rural communities often wait longer to see medical specialists, have fewer physicians and must travel longer distances to access care. Rural residents also face a shortage of mental health providers and more than 2.8 million people in Illinois live in an area with too few dentists.
On the state level, the initiative is a collaborative effort between health agencies and universities and colleges throughout the state and is trying to address the staffing shortage of medical professionals.
The COVID-19 pandemic exacerbated an existing problem and the state will face a shortage of more than 15,000 nurses by 2025. More than half of the state's 195,000 nurses are over the age of 55, according to the American Nurses Association of Illinois.
One major issue leading to staffing shortages is the limited educational opportunities for those seeking to enter the workforce.
The program seeks to remedy the shortage of nurse educators by providing incentives for nurses to pursue teaching. Currently less than 8,000 nurses graduate in Illinois each year, which is not enough to provide communities with the staffing they need.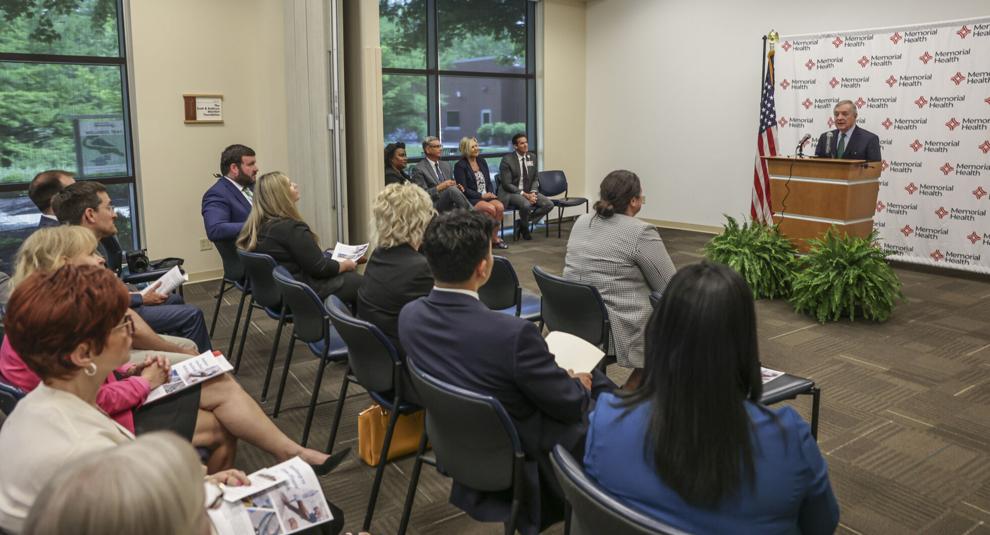 The initiative also promotes the National Health Service Corps and Nurse Corps scholarship and loan repayment programs, which reduces the financial burden that may keep some students from entering the medical field.
"This roadmap that Sen. Durbin has talked about today could really hopefully fill in those gaps that we're seeing take place in our community so that we can provide the best type of care that our citizens really deserve," said Dr. Dana Ray, medical director of recovery services for Crossing Healthcare in Decatur and member of the National Health Service Corps. 
"We are not Chicago, we are not St. Louis," Ray told Lee Enterprises. "For us to be able to get individuals to come into the middle of the state, surrounded by cornfields, we need something that's going to attract them."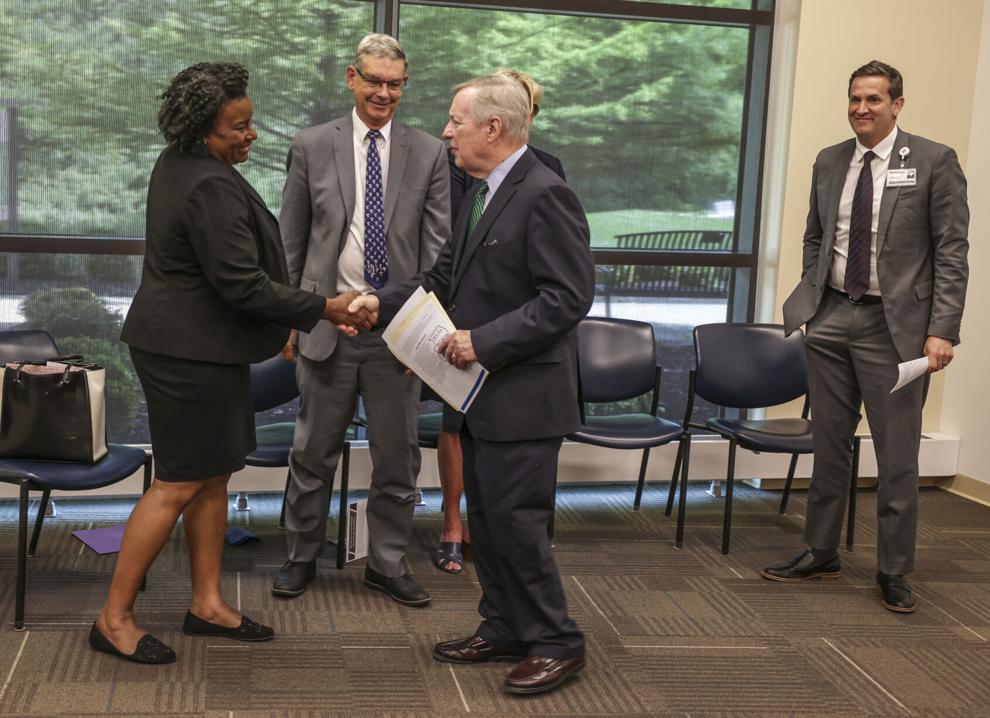 Ray said that the financial incentives are especially important as Decatur faces a shortage of EMTs, nurses and pediatric providers.
The Federal Health Resources and Services Administration provides grant funding to support Area Health Education Centers such as the ones found at Illinois State University, which received $564,386 in federal funds in January.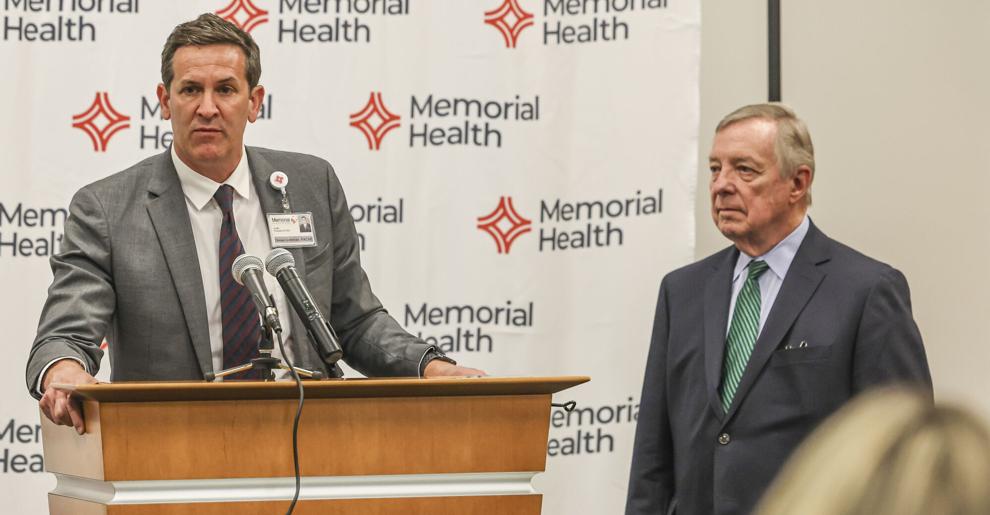 The initiative would expand funding for AHECs and support dual-credit enrollment for high school students interested in the medical field by partnering with local community colleges.
The legislation was introduced by Durbin in March. It would reauthorize funding for the program and extend it through fiscal year 2026.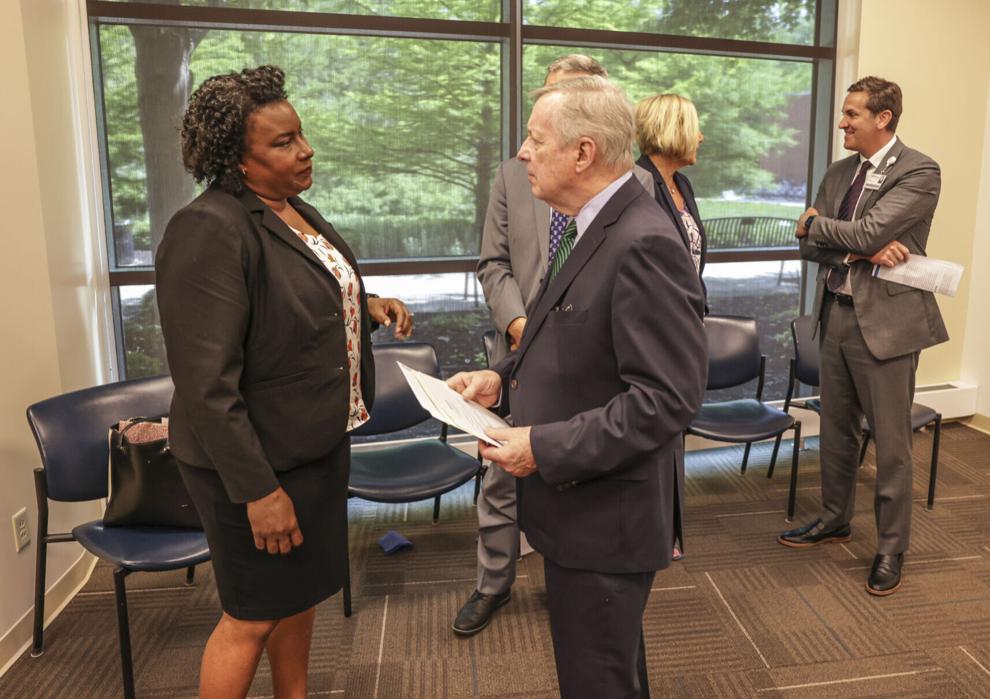 Related Posts