A preconception and early-pregnancy diet consisting of abundant fruits is associated with a 61 percent lower risk of miscarriage, according to a recent review of research conducted by the University of Birmingham and published in the journal Fertility and Sterility. 
Similarly, consuming a lot of vegetables was linked to a 41 percent lower risk, while dairy products, grains, seafood, and eggs were associated with reductions of 37 percent, 33 percent, 19 percent, and 19 percent, respectively.
"Miscarriage is common, affecting approximately one in six pregnancies, and while many causes are known, such as chromosomal abnormalities and womb infections, nearly 50 percent of early pregnancy losses remain unexplained," lead researcher Dr. Yealin Chung said in a statement. "In the absence of a known cause, parents often seek guidance from healthcare providers to reduce the risk of future miscarriages."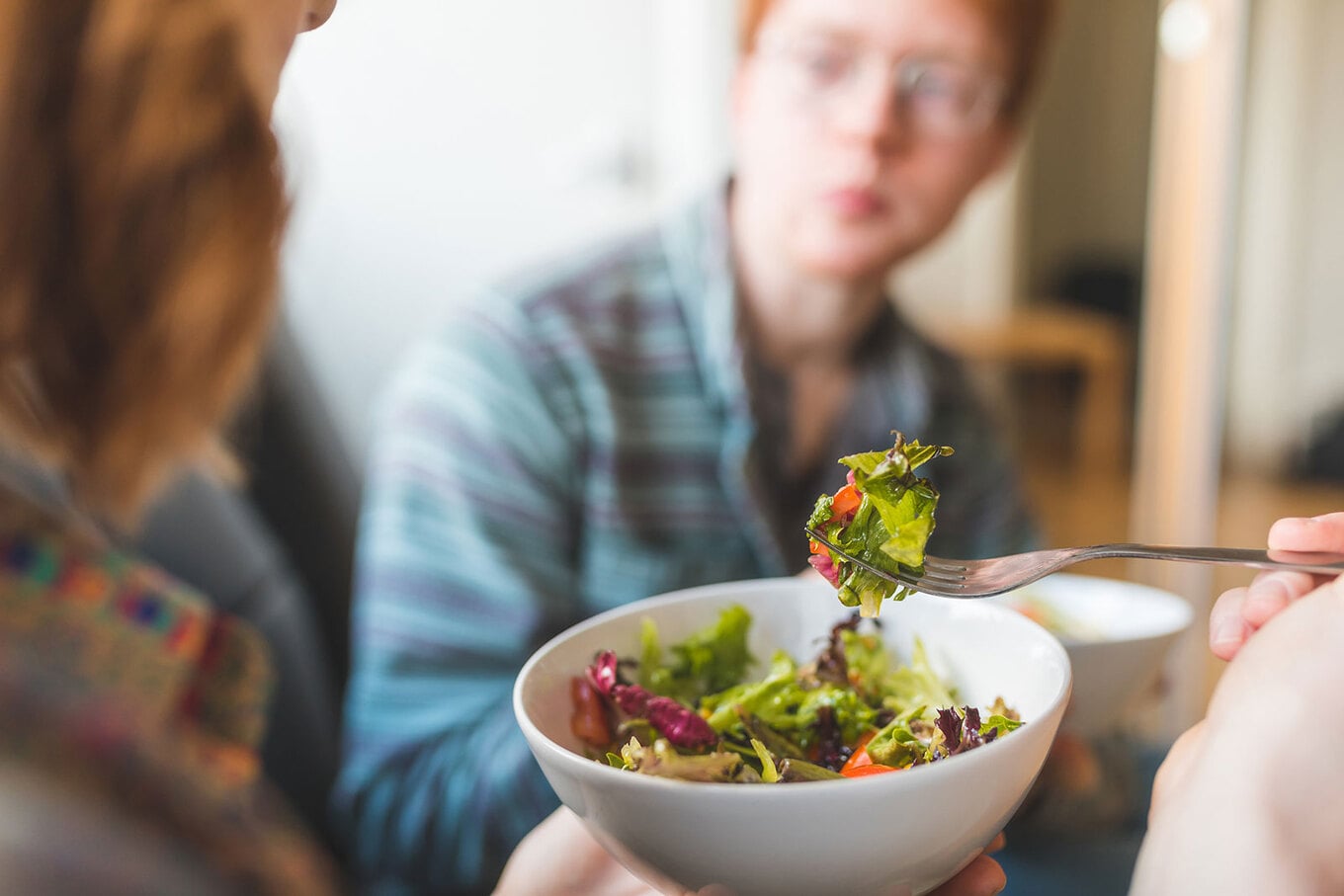 Adobe
For the study, the researchers examined 20 studies investigating the eating habits of women before and after conceiving to determine if there was any evidence linking diet to miscarriage rates. 
The team from Tommy's National Centre for Miscarriage Research revealed that there is evidence to support the idea that a well-balanced diet rich in fruit and vegetables, as well as seafood, dairy products, eggs, and grains, reduces the risk of miscarriage. 
The researcher said these foods are "conventionally perceived as healthy" because they provide essential vitamins and minerals during pregnancy, as previous evidence has shown.
The researchers also investigated whether specific dietary patterns, such as the Mediterranean Diet or Fertility Diet, could be linked to miscarriage risk. However, they found no evidence supporting a direct association between these diets and miscarriage risk.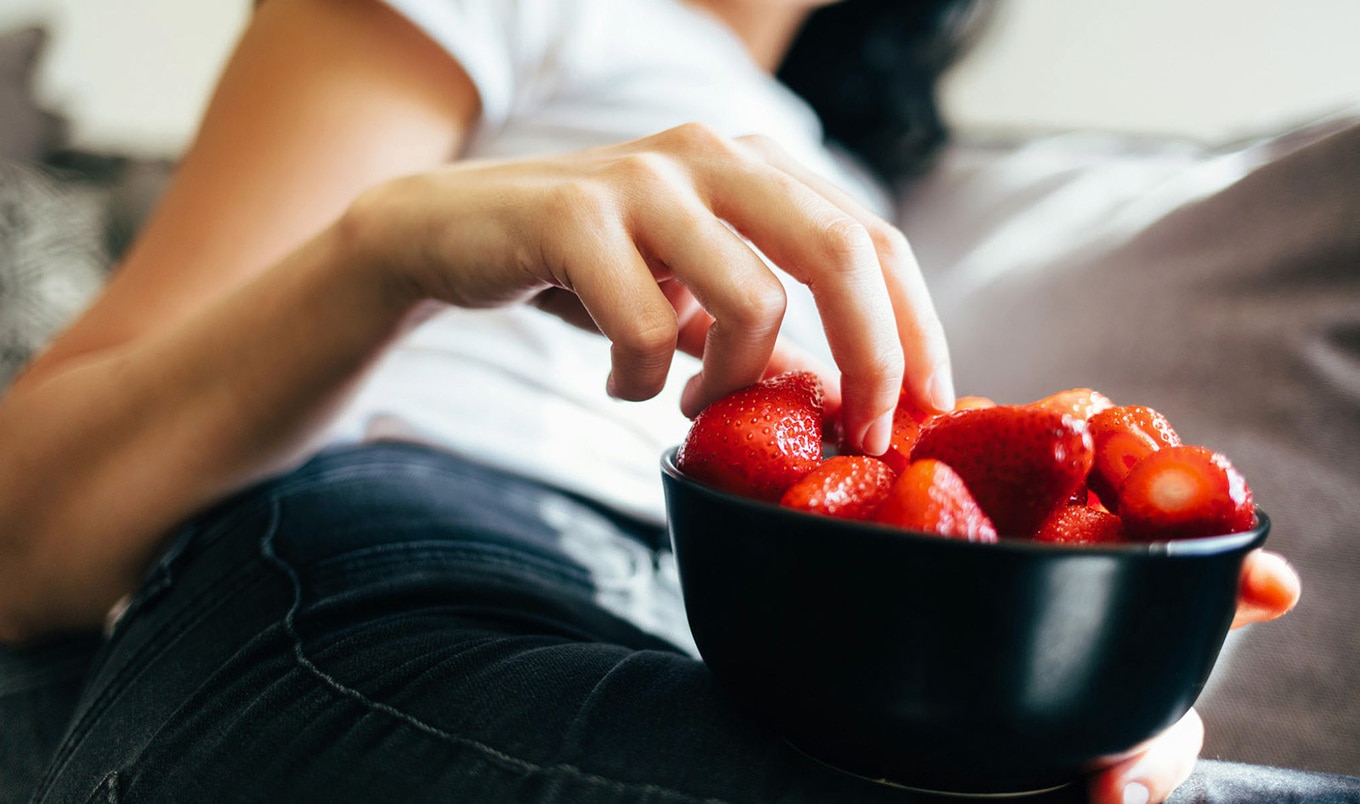 Adobe Stock
Nevertheless, the study highlighted that consuming an overall healthy diet and avoiding pro-inflammatory or unhealthy foods could be associated with a lower risk of miscarriage. 
Conversely, a diet high in ultra-processed foods was found to double the risk of miscarriage.
"There is a growing body of evidence suggesting that lifestyle changes, including dietary adjustments, quitting smoking, and abstaining from alcohol, before and during early pregnancy can have an impact," Chung said. "We encourage couples to consider the importance of positive lifestyle choices when planning for a family and to maintain these healthy habits throughout pregnancy and beyond." 
"Knowing that positive lifestyle choices can significantly reduce the risk of miscarriage empowers couples to take control of their health and the health of their baby."
Maintaining health during pregnancy
The analysis focused on the peri-conception period, which includes the months before and the first three months of pregnancy. It included data from 63,838 healthy women of reproductive age, with their dietary information typically collected through food frequency questionnaires in each study.
"Diet is one of the most commonly discussed topics when we talk to pregnant women and birthing people," Juliette Ward, midwife at Tommy's National Centre for Miscarriage Research, said in a statement. "Although lifestyle choices rarely cause baby loss, individuals often want to know how to maintain optimal health during pregnancy. 
"Following a healthy diet, taking supplements like Vitamin D and folic acid, engaging in exercise, and managing stress are all steps individuals can take. However, the link between dietary choices and miscarriage has lacked clear evidence," Ward said. 
"The findings of this review suggest that evidence-based guidelines on dietary advice for women, birthing people, and their partners could significantly reduce the risk," Ward said. 
The research team concluded that further studies are needed, particularly those examining the causal relationship between specific food groups or diets and miscarriage risk. 
Does a vegan diet affect pregnancy?
Other experts agree that a healthy, well-balanced diet that includes a high intake of fruit and vegetables is best for reproductive health, as opposed to a diet of processed foods. "Processed foods tend to be high in fat, sodium, and sugar," Anna Herby, DHSc, RD, CDE Nutrition Education Program Manager, Physicians Committee for Responsible Medicine, tells VegNews. "Eating these foods will give us empty calories, meaning we are getting energy but no actual nutrition to help our body to heal and function."
"It's unclear exactly what factors lead to miscarriage, but it's worthwhile to make choices that can support your body in the best way possible, like focusing on eating plenty of whole grains, legumes, fruits, and vegetables," Herby says.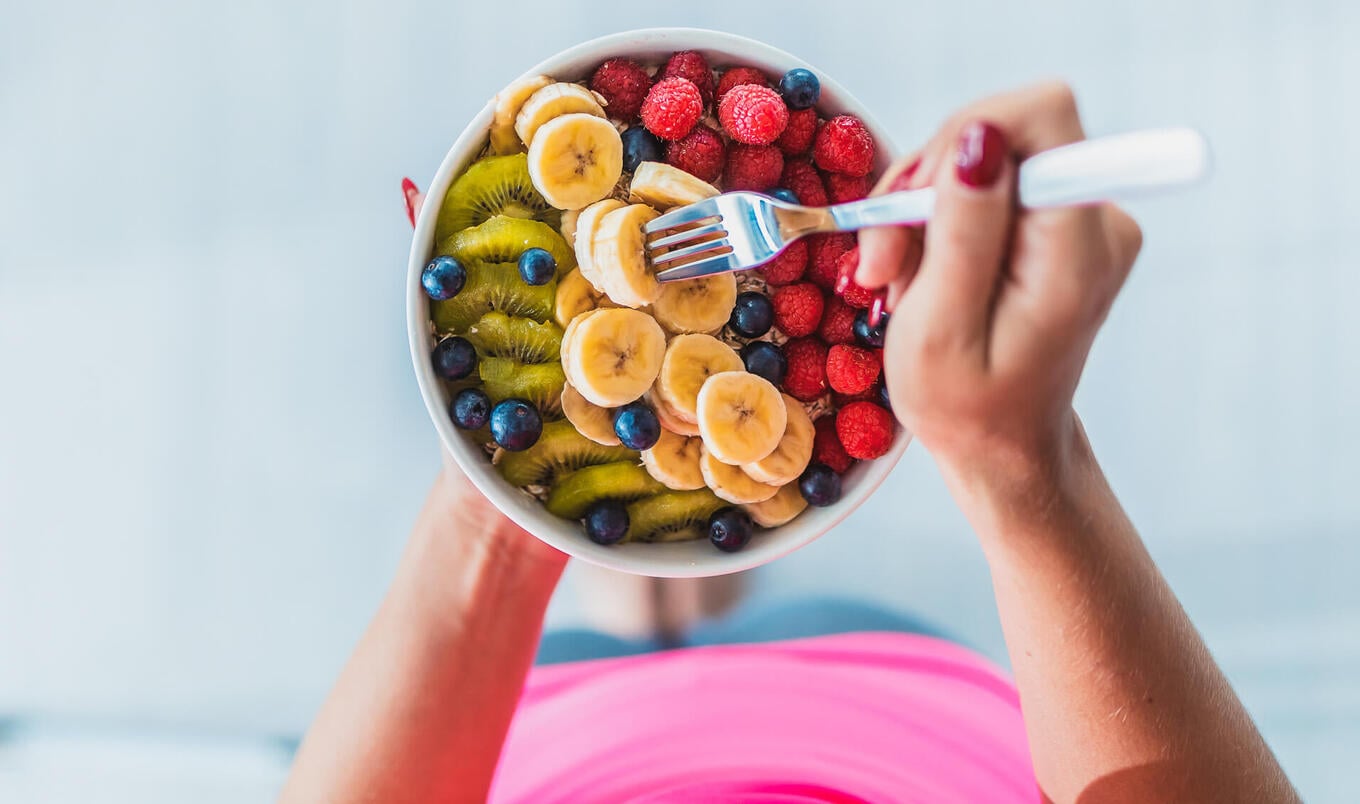 Nensuria
Another study published earlier this year in the medical journal Reproductive Toxicology found that a plant-based diet may be the most advantageous for reproductive health. Specifically, a diet high in carbohydrates and rich in whole grains and soy can increase rates of pregnancy and live birth.
The study, which focused on the role of nutrition as a modifiable risk factor for female infertility and poor in vitro fertilization (IVF) outcomes, found that animal protein intake was positively linked to ovulatory disorders compared to plant proteins.
"There is fair evidence that animal-based proteins affect female fertility as opposed to those [from] plant-based [sources], suggesting that protein source may represent an important determinant of reproductive success," the study says.
Herby agrees that a whole food, plant-based diet is more beneficial. "Focusing on the four main food groups of whole grains, legumes, fruits, and vegetables will provide a significant amount of antioxidants, vitamins, minerals, and fiber—that won't be found in fish, eggs, and dairy," Herby says.
 "The [Tommy's] study we're looking at found that a whole food diet is more helpful than one focused on processed foods, but a plant-based diet can be even more beneficial for health," she says. 
But what about women who are looking for plant-based alternatives to fish, eggs, and dairy?
"Beans and lentils are the perfect source of protein because they're nutrient dense and rich in fiber, so they're a great replacement for animal products," Herby explains. "The legume family will provide important nutrients like iron and calcium, but will also lead to steady blood sugar levels and reduced cholesterol if eaten regularly." Herby also suggests soy, such as tofu and tempeh, for protein.
"Great sources of calcium include leafy green vegetables and legumes, while small amounts of walnuts, flax, and chia seeds will provide adequate omega-3 fatty acids," Herby advises. 
For the latest vegan news, read:
Related Posts