In the decade or so they've existed, smart rings haven't experienced the same explosion in popularity as other wearable tech — size constraints make developing good smart rings to sell at reasonable prices a tall order. Oura's been making smart rings since 2015, and the Oura Ring, now in its third iteration, is one of the most refined and popular options today.
It's expensive, and the form factor is still limiting compared to a smartwatch, but Oura's experience shows: the Oura Ring Generation 3 is the best smart ring you can buy today. But whether that will translate to a good experience for you comes down to what you expect from a wearable.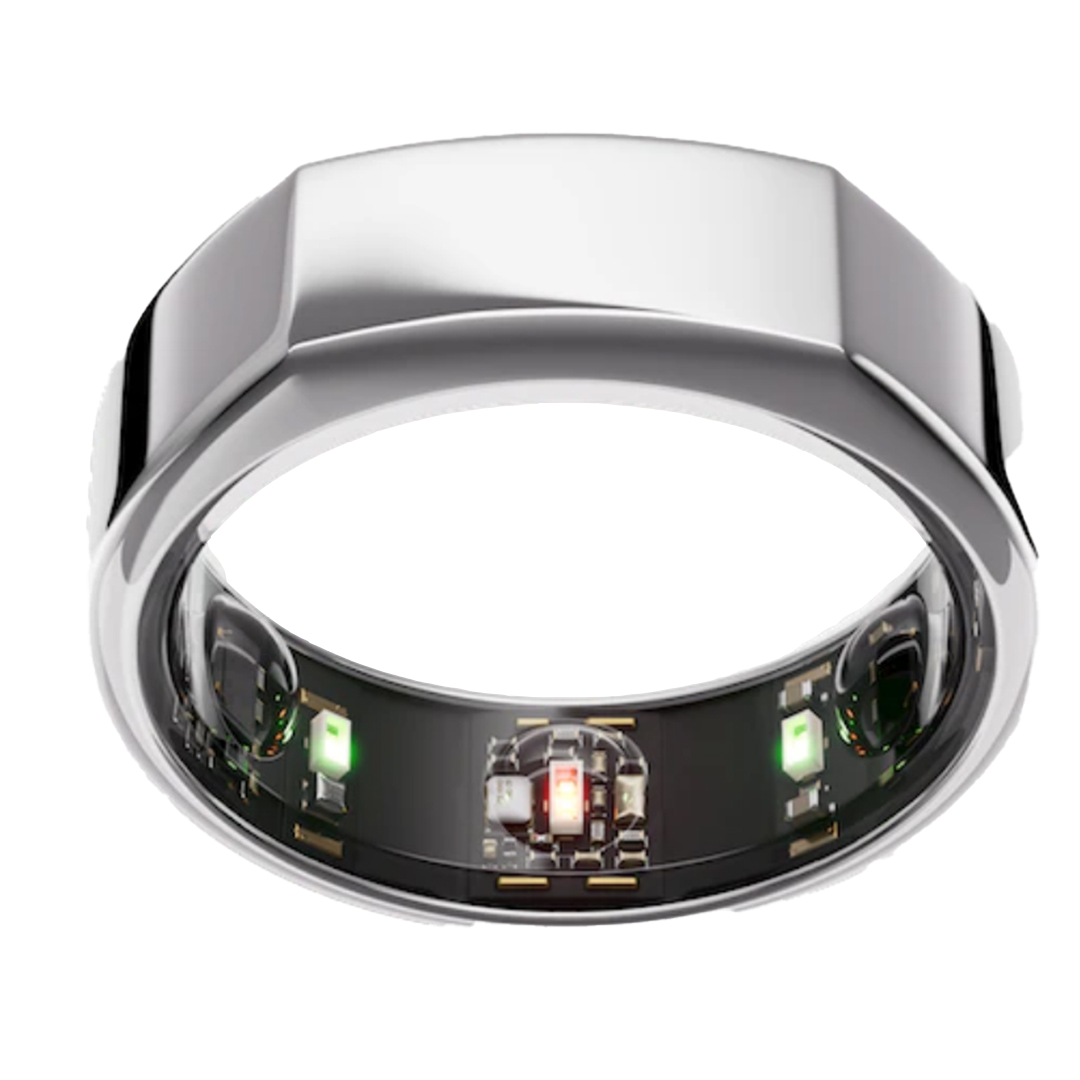 Source: Oura
Oura Ring 3
The Oura Ring Generation 3 is a lightweight and stylish way to track your health data, but a high retail price plus a mandatory subscription fee will make it a non-starter for many prospective users.
Battery life

4–7 days

Sensors

Heart rate, SpO2, skin temperature, IR photoplethysmography, accelerometer

Water Resistance

100m (safe for swimming)

Ring sizing

Whole sizes 6–13

Color

Silver, Black, Stealth, Gold, Rose Gold

Price

From $299

Mobile Payments

No

Workout detection

Yes

Exercise modes

5
Pros
Provides lots of health insights
Great battery life and charger
Stylish and relatively discreet
Cons
Expensive
Requires a subscription
Activity tracking could be better
Pricing and availability
The third-generation Oura Ring starts at $299. There are two styles (more on that in a bit) and five colorways: silver, glossy black, matte black, yellow gold, and rose gold. Depending on the style and finish you're after, you can pay as much as $549, but functionality is identical across all versions.
Until recently, the Oura Ring was only available direct from Oura, but it's now also available through Best Buy.
Design, hardware, and fit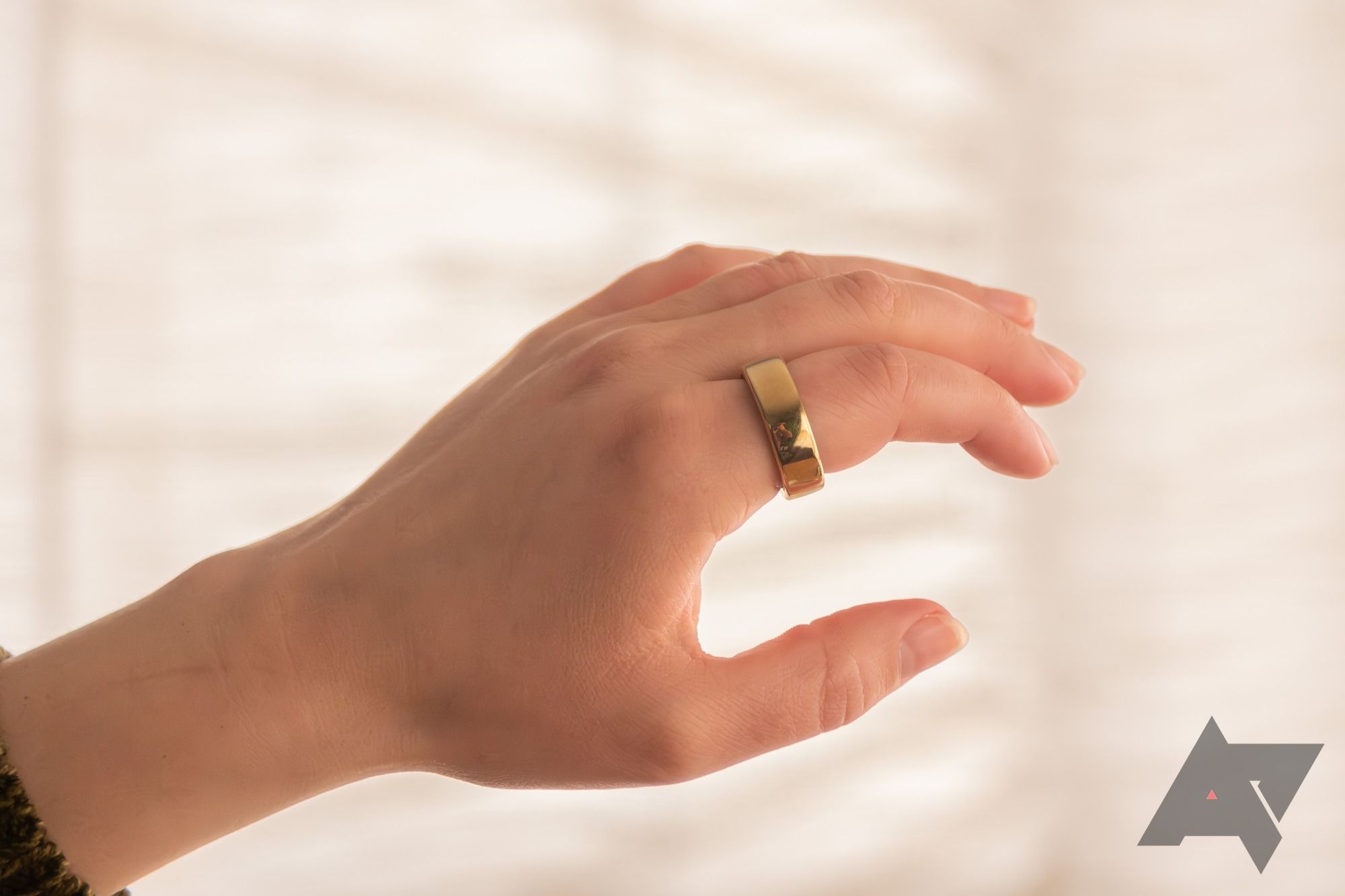 The third-generation Oura Ring comes in two distinct varieties. There's Heritage, which has a flat spot on the top of its outside to accommodate its battery, and the newer Horizon, which is completely round thanks to a curved battery cell. My review unit is a Horizon model with a gold finish, which retails for a staggering $499. I prefer the Heritage style's look to the updated Horizon; the flat bit on the top side of the ring gives it a little character, while the featureless Horizon style is a little plain for my taste. It looks like a chunky wedding band.
That plainness could be a strength in a device you're meant to wear 24 hours a day, every day, but even with a perfectly round body, the Oura Ring is hardly invisible. It's considerably thicker than regular metal rings, measuring about two millimeters. It doesn't scream gadget the way many techy wearables do, but a family member who also wears an Oura spotted that I'd picked one up from a few feet away at Thanksgiving last year.
The outer portion of the ring is made of titanium with a thin coating of your desired finish color applied on top — so no, the gold and silver colorways aren't actually made of gold or silver. The inside is transparent plastic with three sensors housed under little nubs. The protrusions those sensors are under are too small to feel while you're wearing the ring, but there's a discreet, pill-shaped indentation on the bottom of the round Horizon version to help you orient it on your finger.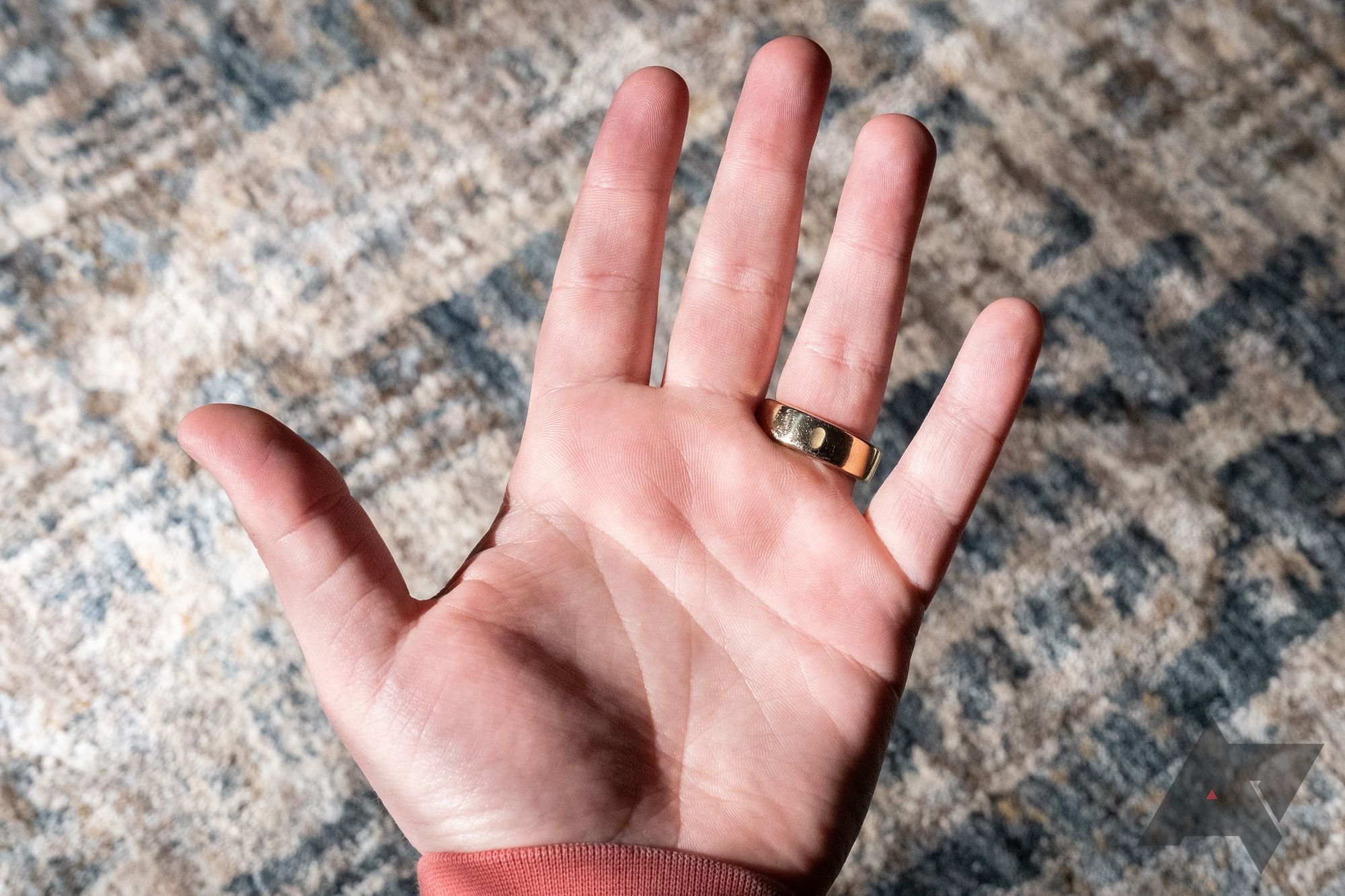 Oura recommends wearing the ring on your non-dominant index finger, ostensibly because that's where it can take the most accurate health measurements. I elected to size the ring to, well, my ring finger. While that doesn't seem to have compromised health-tracking performance, it's occasionally been uncomfortable.
Tasks requiring a firm grip or heavy lifting take a little extra consideration so I don't accidentally squeeze my fingers against each other, which, with a doubly thick ring on my ring finger, can be painful for the fingers on either side. I got used to moving the ring from my right ring finger to my left thumb in situations like this, but in hindsight, I wish I'd sized it for my pointer the way Oura suggests.
To get the right fit, you can request a free ring sizing kit from Oura or pop into a participating Best Buy store. The ring is available in whole sizes from 6 to 13. If none of those work for you, you're out of luck, but it's nice to find that out before you buy a ring.
Features and health tracking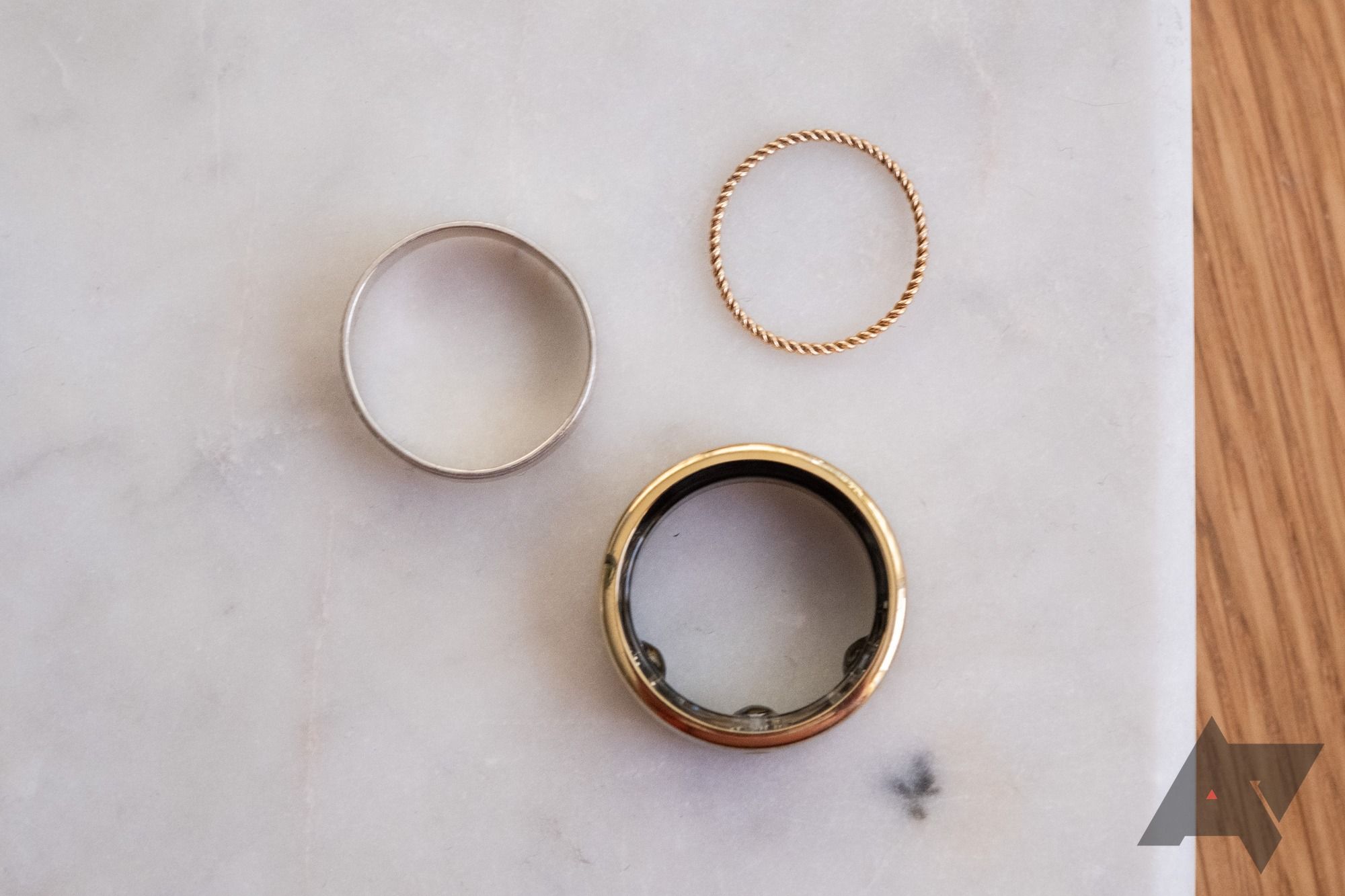 Despite its small size, the Oura Ring collects quite a bit of health data. The ring tracks activity, heart rate (and heart rate variability), body temperature, blood oxygenation, and sleep duration and quality. This information is handled by the Oura app, which tabulates the raw data into a dizzying array of scores, charts, and graphs.
The Oura app is divided into five tabs: the Home tab, which serves as an overview of your general physical well-being on any given day; a Readiness tab that drills down on the factors contributing to that daily well-being; Sleep and Activity tabs; and an Explore tab where you'll find resources like guided breathing exercises and meditations — though, interestingly, no explicitly fitness-oriented content.
Even after months with the third-gen Oura Ring, the accompanying app is still mildly intimidating to me. Each of the app's tabs throws lots of numbers and words at you — the Readiness tab, for example, has a handful of highlights at the top, followed by a numerical score out of 100, then a chart that quantifies nine individual "Readiness contributors," some of which have names like "HRV balance" and "Recovery index."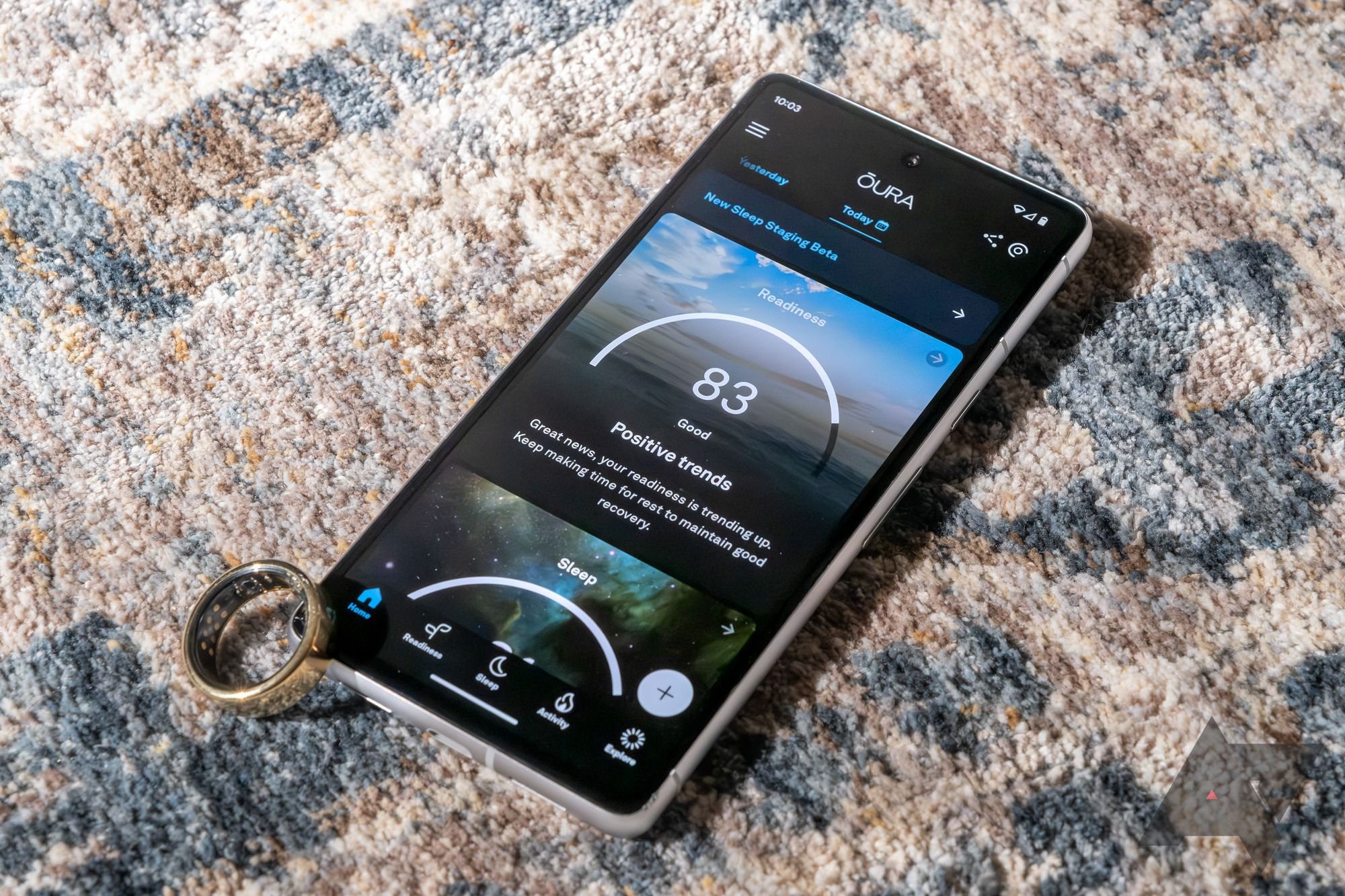 Scroll down farther, and you'll find graphs that plot your heart rate and your heart rate variability from last night; tapping either opens a view where you can see historical data and add tags to individual data points for your own future reference.
The Sleep and Activity tabs are also stuffed. There's the typical info you'd expect — Sleep has one of those charts in various shades of blue that plots just how asleep you were moment to moment overnight, and Activity shows your steps and active calorie burn estimates — but there's a ton of additional information, too.
A bar labeled Timing on my Sleep tab is nearly full, translating to an "Optimal" rating for last night. In the Activity tab, a bar labeled Training volume is three-quarters full, which means the amount of exercise I've gotten in the past week is "Fair" (that seems generous, honestly).
There's certainly nothing wrong with making so much health information available. To Oura's credit, you can tap on nearly every element in the app that might be confusing at a glance to access more information about what the data is saying and what it might mean to you in practical terms. Still, it's a lot to take in, and I think it could easily scare less experienced users off. Even as someone who's used a lot of fitness trackers, I'm not accustomed to having so much data at my fingertips.
But the data and the conclusions Oura draws from it tend to be accurate, in my experience. The app's Readiness feature uses recent activity and sleep data to gauge how ready you are for activity each day, displaying that information as a number (out of 100), a chart, and a single word, along with more verbose guidance. Today, for example, my Readiness score is 82, which is "Good." The app says that "some light activity can boost your recovery," but it also cautions me not to overdo it.
I wouldn't plan my day around my Readiness score, but a high number is a nice nudge to stay active, and a low one to take it a little easier.
The guidance can come across as a little noncommittal (is maybe work out a little if you feel like it ever bad advice?), but the feature does seem to correlate with how I'm feeling daily. I wouldn't plan my day around my Readiness score, but a high number is a nice nudge to stay active, and a low one to take it a little easier.
Compared to smartwatches and most other fitness trackers, the Oura Ring is a very unobtrusive way to track your sleep. Like most trackers, it automatically keeps tabs on when and how long you sleep and spend in each stage (light, deep, and REM) each night. It tracks your SpO2, your heart rate, and even your heart rate variability — variation in the length of time between heartbeats.
High heart rate variability typically comes with a low resting heart rate and is a general sign of good health, and vice versa. The Sleep tab also spells out when you were moving throughout the night, so you can gauge at a glance how restless your night's sleep was.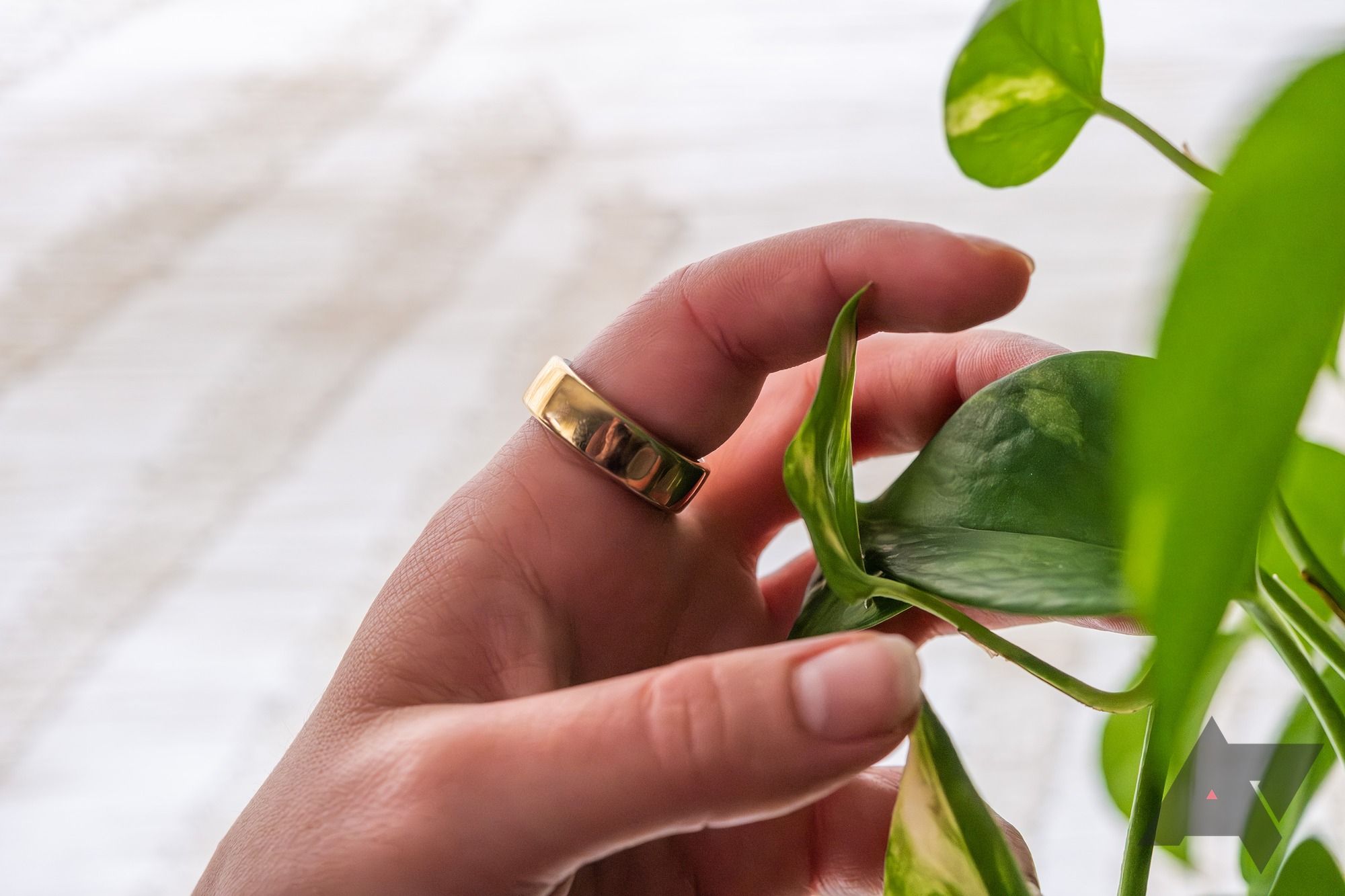 Activity tracking isn't quite as robust. The third-gen Oura Ring monitors your activity using its heart rate sensors and a built-in accelerometer. The Activity tab in the Oura app shows useful data like your step count and progress toward customizable activity goals for each day. It also charts when you were active and to what degree throughout the day, keeping tabs on periods of inactivity and nudging you to get up and move with push notifications if you've been idle during the day for too long.
The Oura app will ask you to tag periods of higher-than-usual activity with what you were doing at the time, with a wide array of options ranging from common workouts like running and HIIT to more specific movements like pickleball and windsurfing. But the Oura Ring can only actively track a couple of types of exercise: walking, running, or cycling.
For these activities, you can tell the Oura app to record your workout ahead of time and manually stop it when you're finished. Once you're done, you'll get a summary of the workout, and outdoor running and cycling can optionally generate a map of your route using your phone's GPS. For most people, this is probably enough, but there's no way to actively track any other workout types. Sorry, lifters and swimmers.
Subscription
Like many fitness trackers, the third-gen Oura Ring requires a subscription to unlock full functionality. Using the ring without paying the monthly fee means the app experience is extremely limited, only showing three basic scores for Readiness, Sleep, and Activity.
The subscription is relatively affordable at $6 per month, and there's a one-month free trial included with your ring. Still, it's a little galling that a fitness tracker that costs between $300 and $550 requires additional payment after the fact. There's no option to pay annually at a discount, either.
Battery and charging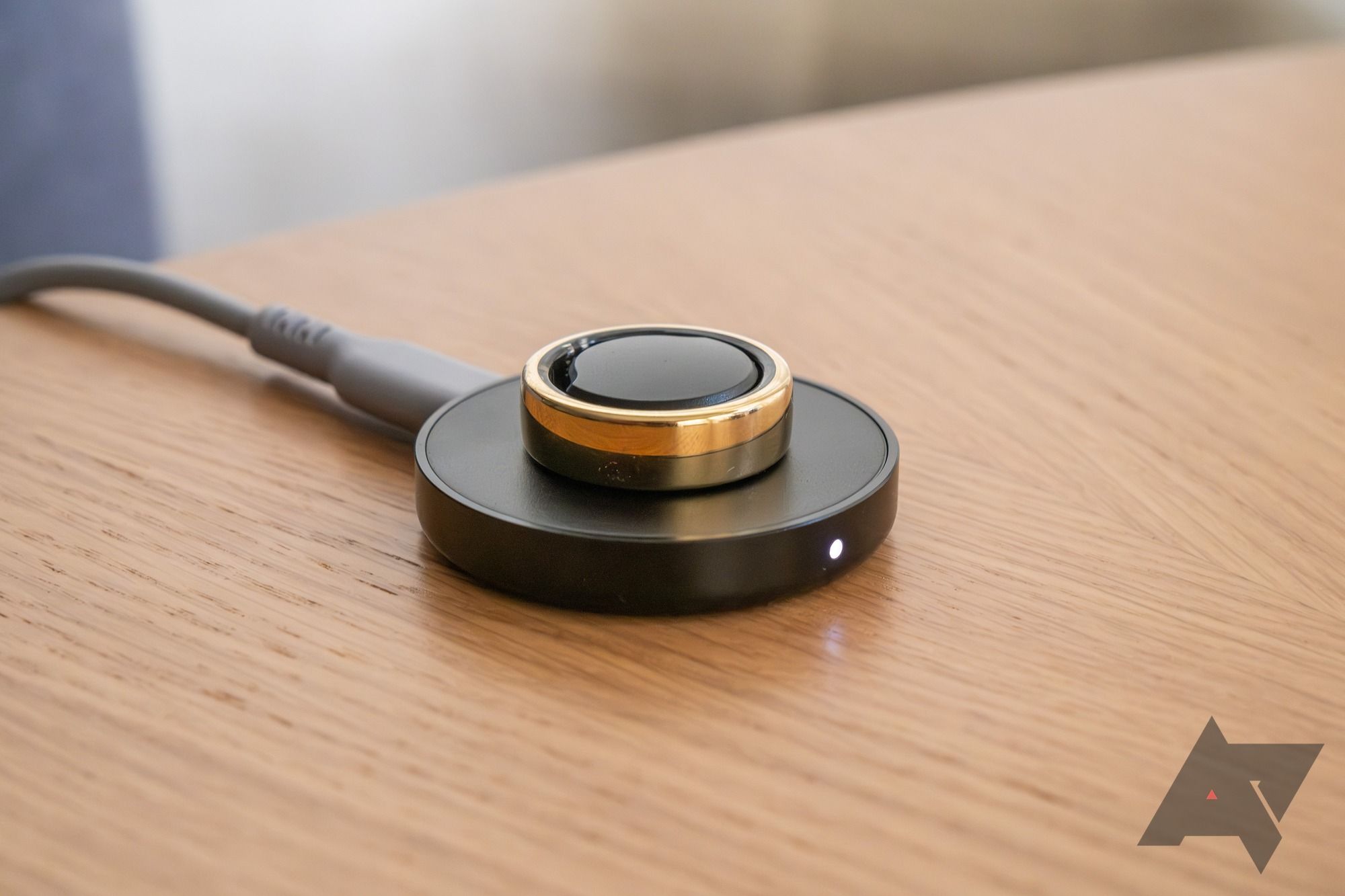 Without a display or any other bits that tend to use a lot of battery in wearables, the third-generation Oura Ring lasts a long time on a charge. The batteries in these things are absolutely tiny, ranging from 15mAh in a size 6 up to 22mAh in a size 13. Oura's blanket battery life guidance is that the Gen 3 will last "up to seven days" on a charge, but that's at the high end.
SpO2 tracking will eat up some additional battery, and smaller sizes won't last quite as long as larger ones. Over the months that I've been using it, my size 11 has been consistent with Oura's estimates, but you might see battery life dip as low as four or five days if you've got especially small fingers.
Without a display or any other bits that tend to use a lot of battery in wearables, the third-generation Oura Ring lasts a long time on a charge.
The third-gen Oura Ring comes with a clever little wireless charger. It's got a raised portion you slip the ring over to charge, with divots to accommodate the ring's sensors helping line it up properly. Unlike most wearable device chargers, rather than a fixed cable, the Oura Ring's charging pad has USB-C input, so you can charge your ring anywhere you have a USB cable. I wish more wearables did it this way — I have so many more USB-C chargers at the ready than I do open and easily accessible USB ports.
Charging the third-generation Oura Ring from empty to full takes about an hour and 20 minutes, though that'll vary depending on the size you get — smaller rings have smaller batteries, so they take slightly less time to charge.
Competition
Smart rings are still a relatively new product category, and really, Oura doesn't have a lot of competition here. There's the $300 Circul+, which offers a similar form factor and tracks a number of the same metrics. But manufacturer BodiMetrics positions the Circul+ as a "heart & blood oxygen wellness monitor" — and fitness tracking isn't really part of the package. The conspicuously medical Circul+ also isn't as stylish as the Oura Ring.
If you're open to more conventional trackers (i.e., ones that go on your wrist), you have a lot more options. Most Wear OS smartwatches are available for about what an entry-level Oura Ring costs, or even less. Their batteries don't last nearly as long, and they're not as discreet, but smartwatches have the added benefits of delivering notifications, telling the time, and making mobile payments — three things the Oura Ring can't do. Unless you're married to the idea of a smart ring, there are plenty of great smartwatches and fitness trackers available before diving in on the Oura Ring.
Should you buy it?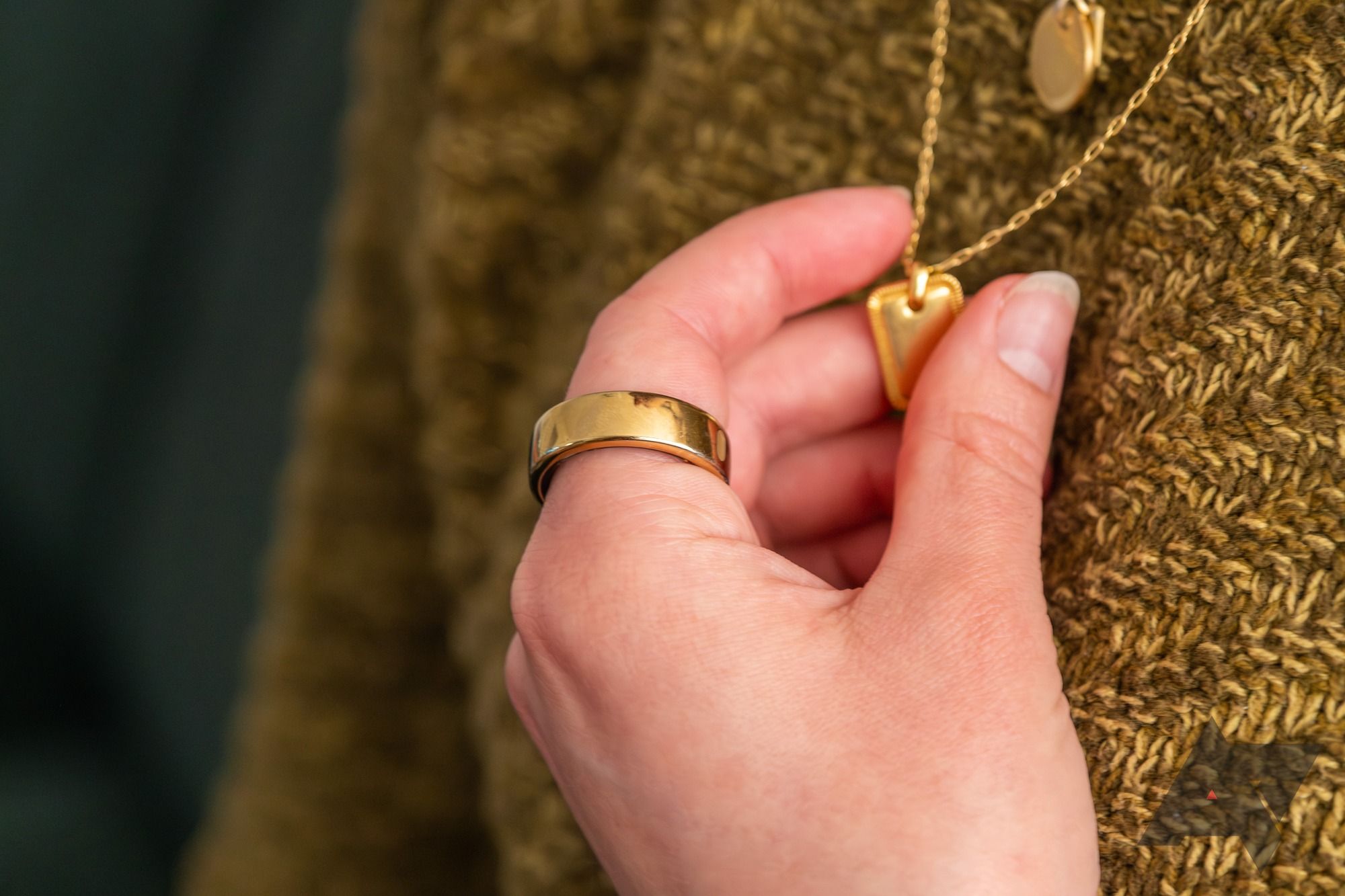 I've been using the third-gen Oura Ring for the better part of a year, and I've come to like it a lot. One of my biggest issues with smartwatches today is battery life. While I appreciate getting notifications on my wrist, I definitely don't appreciate having to bring an additional charger on trips to make sure my watch is topped up. I'm also a fan of regular old dumb wristwatches, and getting robust health tracking without sacrificing wrist space is great.
But at $299 or more (and another $6 per month indefinitely on top), the Oura Ring is an investment. And more so than conventional health trackers from the likes of Fitbit, the Oura Ring is meant to work in the background of your life, silently collecting data for you to peruse when you open the companion app. The ring can't actively remind you to stay active the way a tracker with a screen can, and the only notifications the companion app pushes are low-battery alerts, reminders to wind down before bed, and occasional nudges to stretch your legs when you haven't stood up in a while.
The Oura Ring is more about making data about your health and lifestyle available to review than explicitly helping you get fit, the way so many other wearables try to. If you're after a more conventional (or less expensive) fitness tracking experience, you should probably consider a regular fitness tracker. But if self-directed health exploration sounds up your alley, and you don't mind spending hundreds of dollars on it, the third-gen Oura Ring will probably be great for you — assuming Oura offers a size that'll fit your finger.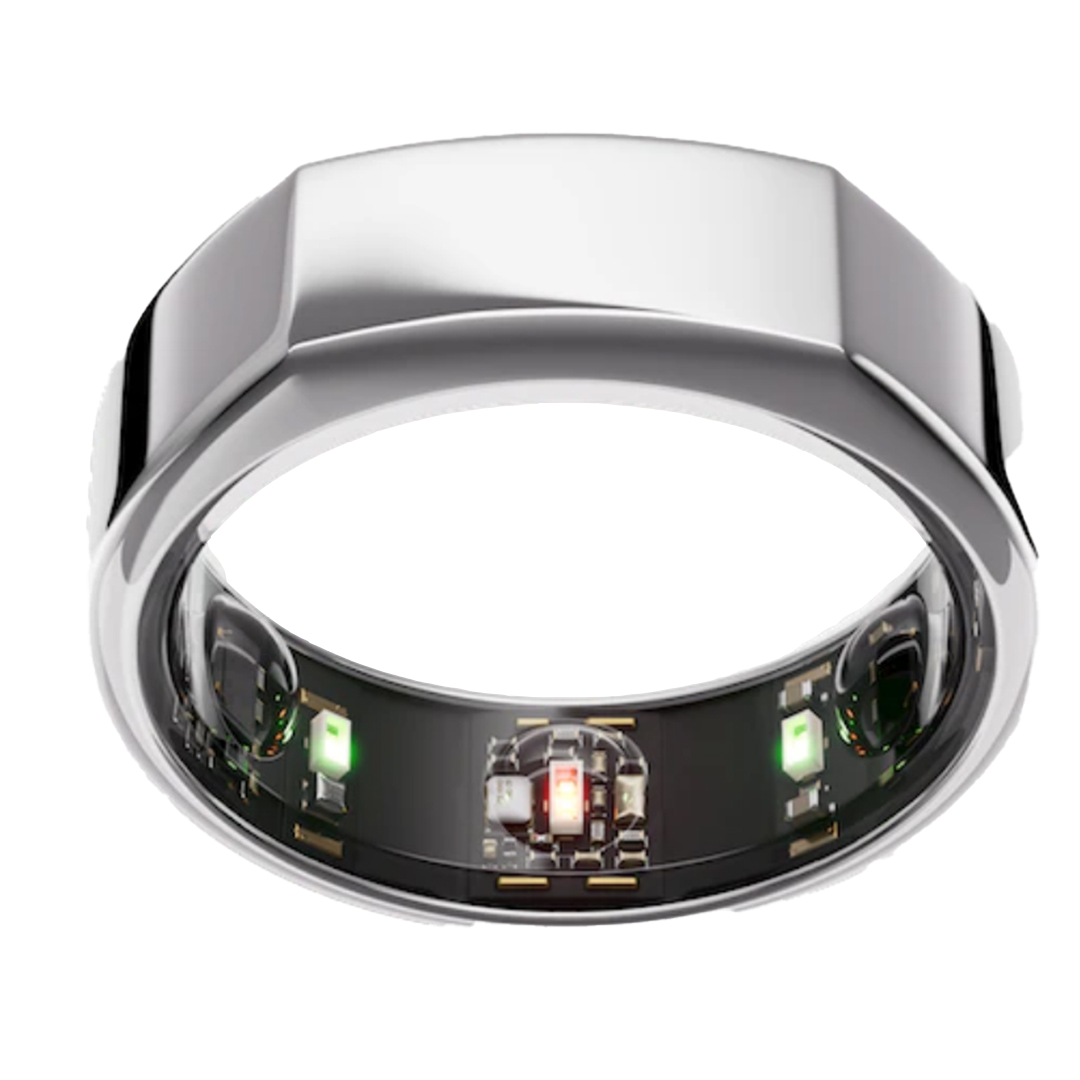 Source: Oura
Oura Ring 3
The Oura Ring Generation 3 is a lightweight and stylish way to track your health data, but a high retail price plus a mandatory subscription fee will make it a non-starter for many prospective users.
Related Posts