A growing national clean-energy company that specializes in using technology to ensure that buildings are energy-efficient, healthy and safe is seeking to quadruple the physical space for one of its divisions and relocate it from Lancaster to Tonawanda to meet a growing demand for renewable natural gas and battery energy storage systems.
And it seeks to do so by acquiring and renovating an existing building – with help from the Erie County Industrial Development Agency. That's after separately pursuing a relocation of its corporate headquarters to the Town of Amherst, with more tax breaks there, as the company continues a growth spurt.
The News' Buffalo Next team covers the changing Buffalo Niagara economy. Get the news in your inbox 5 days a week.
Stark Technologies Group, a real estate services and building management company on Stark Street in the Town of Tonawanda, wants to buy and renovate a 125,000-square-foot warehouse and production facility on Sawyer Avenue to enable one of its divisions, Stark Renewables, to expand its production capacity, according to its application to the ECIDA. 
The facility, located at 91 and 189 Sawyer, is four times the size of the division's current space at 1600 Commerce Parkway in Lancaster, where Stark says it now faces "significant ceiling height and infrastructure limitations" that "limit our capacity and size capability." And it has the 30-foot-tall high-bay ceilings and high-capacity cranes that can hold up to 60 tons.
Stark says it needs that to efficiently handle the large skid systems that it will use to quickly build bigger and more complex equipment that it sells to clients. Built in 1948, renovated in 1990 and currently vacant, it was formerly used by Alfa-Laval, a manufacturer of large industrial heat exchangers, but is under contract by Stark.
Under the $16 million project, Stark Real Estate Holdings LLC would buy the 5-acre property for $6.25 million and then renovate it for Stark Renewables, with a significant portion of the cost allocated to repair and upgrade an old asbestos roof. But in addition, the company says, it would buy another $25 million to $50 million in materials, parts and services from local suppliers, and would add 130 new jobs on top of the 50 it would retain.
"All of this will have a very substantial positive economic impact in the Town of Tonawanda," the company wrote in its application to ECIDA for more than $450,000 in sales, property and mortgage-recording tax breaks.
ECIDA will hold a public hearing on the application on May 24 at 9 a.m., in the Town of Tonawanda's Town Board Conference Room at 2919 Delaware Ave. in Kenmore. The agency will also accept written comments through 4 p.m. on June 27. 
Owned by Timothy Geiger and Randy Urschel, Stark Tech is a clean-energy business that provides critical infrastructure, engineering and mechanical equipment, as well as project management and energy solutions. The company monitors and manages building owners' spending on utilities and power consumption nationwide through building automation, technology and services. It also works in the HVAC, boilers, power, microgrids and solar energy fields.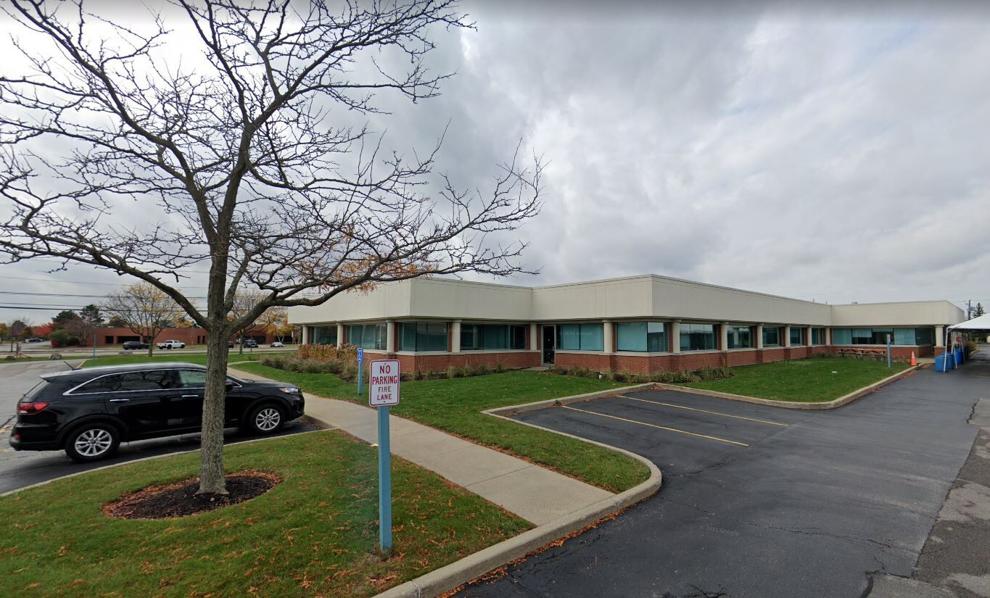 The company has 18 locations across the country, including its Western New York operations in Tonawanda, Buffalo, Lancaster, Jamestown, Allegany, Rochester and Pittsford. In a separate $7.95 million project, Stark is renovating a 35,000-square-foot building at 2100 Wehrle Drive in Amherst to be its new headquarters, with tax breaks from the Amherst IDA, and plans to move all 43 employees from a building at 4 Peuquet Parkway in Tonawanda to Wehrle.
Stark Renewables designs and produces equipment for the renewable natural gas industry, turning dirty methane gas from landfills, farm, food waste and waste-water treatment facilities into clean gas that can generate electricity, power vehicles or go back into the natural gas pipeline system. That has the dual benefit of capturing the harmful methane while generating clean energy and powering battery storage systems.
According to its application, during the renovation, Stark plans to add a blast prep booth, a paint booth, and equipment for assembly, pipe-cutting, welding and ski-pad fabrication. It would also put in a new receiving and shipping area, test equipment for power controls, IT equipment, office furnishings, exterior lighting, signage and a new parking lot surface.
Upon completion, the renovated building will include 95,000 square feet of manufacturing and processing space, 15,000 square feet for warehouse storage and 15,000 square feet for office space. Stark would then close and sell its Lancaster facility to another manufacturer "which will help support additional manufacturing growth in Lancaster."
The company is asking the ECIDA for $371,875 in sales tax breaks and $82,500 in mortgage-recording tax relief, plus an unspecified property-tax break. It says it would add 120 full-time positions paying an average salary of  $106,800 plus 10 part-time jobs, within two years. 
If approved, work would begin July 1 and finish by the end of June in 2024.
Related Posts