Vizo Financial's highly-anticipated annual hot dog eating contest turns ten
GREENSBORO, NC (May 17, 2023) — Vizo Financial's annual Hot Dog Eating Contest for Children's Miracle Network (CMN) Hospitals is turning ten. This year's contest and aluminum anniversary will take place on July 19, 2023. Over the last decade, the contest has evolved into a highly-anticipated annual event for the local credit union and the CMN Hospitals communities.
Throughout the past 10 years, Vizo Financial's Hot Dog Eating Contest has hosted more than 70 contestants, who have eaten a combined total of more than 180 hot dogs and raised $46,000 for CMN Hospitals at Penn State Health Children's Hospital in Hershey, Pa.
The contest began in 2014 as an in-person event in the parking lot of Vizo Financial's Middletown office. Over the years, the interest from member credit unions grew, and, in 2020, the contest officially went virtual.
"Thinking back on the last decade of hot dog eating contests that we've had the pleasure of hosting, I can't help but feel grateful for all the contestants, sponsors, spectators and Miracle families who have really made this fun and charitable event into what it is today," said Erin Doan, diversity, equity and inclusion director for Vizo Financial. "When we started this contest, we were looking for a way to gather people together to help raise money for a good cause, and now, here we are, 10 years later, holding a virtual hot dog eating contest and allowing even more credit unions to come together to fulfill our philosophy of people helping people."
This year's contest – which the Corporate is so aptly calling the "Decade of Dogs" event – will be held via Zoom, which provides greater opportunities for credit unions across the country to participate as sponsors, contestants and supporters.
Three prizes will be awarded during the contest:
The Top Dog: This prize will be awarded to the contestant who can consume the greatest number of hot dogs in five minutes.
Hot Diggity Dog: This prize will be awarded to the contestant who shows the most spirit for the contest.
Rollin' In The Dough: This prize will be awarded to the contestant who raises the most money for CMN Hospitals at Penn State Health Children's Hospital.
In addition, the contest will feature three sponsorship levels:
Frankfurter: This $50 sponsorship is original to the contest.
All the Fixin's: This $100 sponsorship was added in 2019 and features even more perks than the Frankfurter level.
Decade of Dogs: This special $200 sponsorship package is a 10th-anniversary exclusive and comes with additional benefits, including a Decade of Dogs sponsor GIF and an exclusive commercial for promotional purposes.
More details about becoming a sponsor and/or contestant for the event can be found on the event registration site or by visiting www.vfccu.org.
"Last year, we broke records with our hot dog eating contest, so we have even higher hopes for this year since it is our 10th anniversary," said Staci Wright, community involvement committee chair for Vizo Financial. "We're really going all out this year to celebrate 10 years, and we're inviting everyone to join us in these celebrations."
A commemorative video reliving the past 10 years of Vizo Financial's Hot Dog Eating Contest is available on the Corporate's YouTube page. You can also click below to watch this video.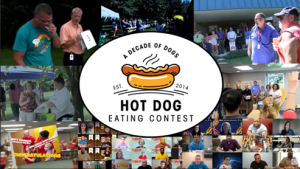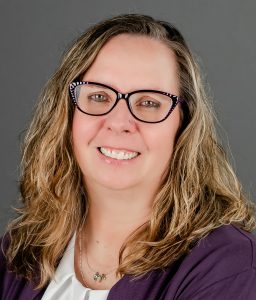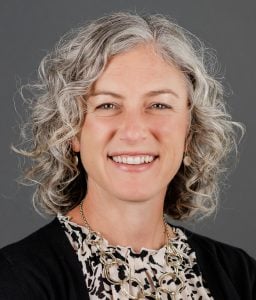 ---
About Vizo Financial Corporate Credit Union
Vizo Financial Corporate Credit Union's goal is to drive credit union success through proven EXCELLENCE, unmatched EXPERTISE and engaged PARTNERSHIPS. It is a state-chartered corporate credit union that serves CUSOs, leagues, chapters and more than 1,100 credit unions in the U.S. and Canada. Vizo Financial is part owner of the consortium, Aptys Solutions, LLC. Vizo Financial provides money management, payments and core processing services for credit unions. For more information, please visit www.vfccu.org.
Contacts
Cheryl Johnson
Cheryl Johnson PR
(913) 488-2710
cheryl.johnson.pr@gmail.com
Related Posts