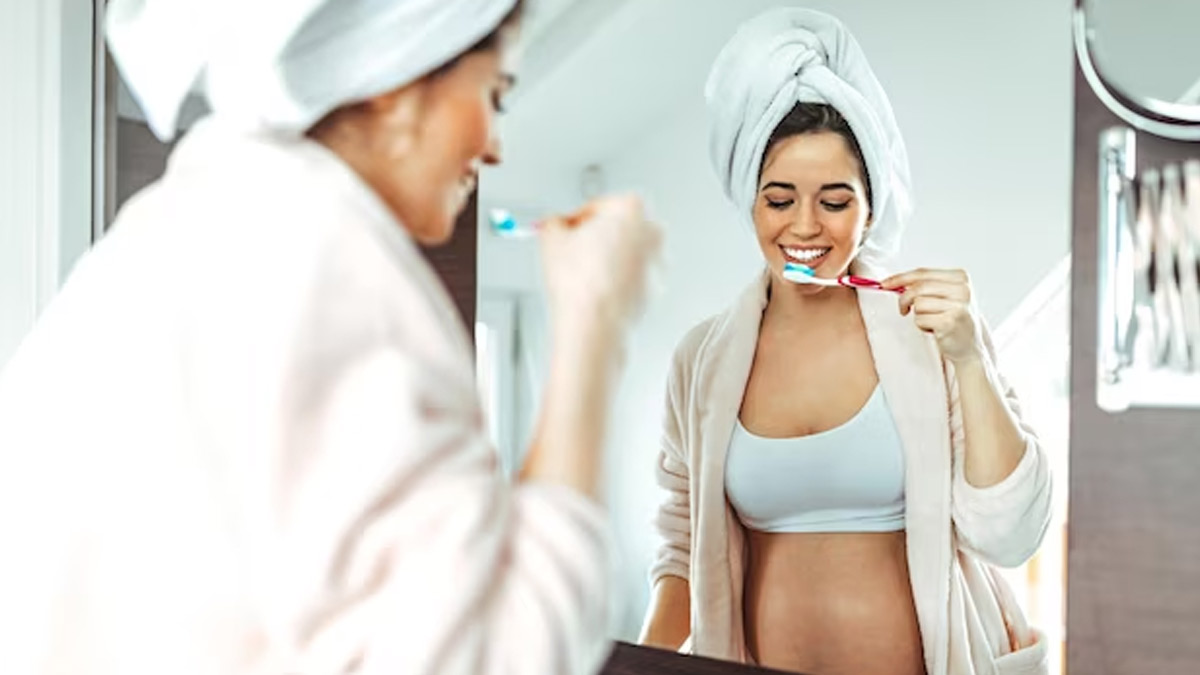 While many women are aware of the importance of taking care of their health during pregnancy, they may not realise that oral health is also an important part of overall health. Gingivitis, an early stage of gum disease, affects around 75% of pregnant women, according to the Centres for Disease Control and Prevention.
According to research on the National Center for Biotechnology Information portal, neglecting oral health during pregnancy may also lead to problems, such as premature birth, low birth weight infant, and pre-eclampsia.
To learn more about it, we spoke to Dr Nihal Yadav, BDS, Amayra Dental Clinic, Kaushik Enclave, Burari, Delhi and Former Resident, Deen Dayal Hospital, Hari Nagar, Delhi. He explains the risks associated with poor oral health during pregnancy and the steps that expecting mothers can take to maintain good oral health.
Risks of Poor Oral Health During Pregnancy
According to Dr Nihal, "Poor oral health during pregnancy can have several negative consequences for both the mother and the baby."
Also Read: How Exercising In The Early Pregnancy Reduces The Risk Of Gestational Diabetes
Here are some of the risks associated with poor oral health during pregnancy:
Gum Disease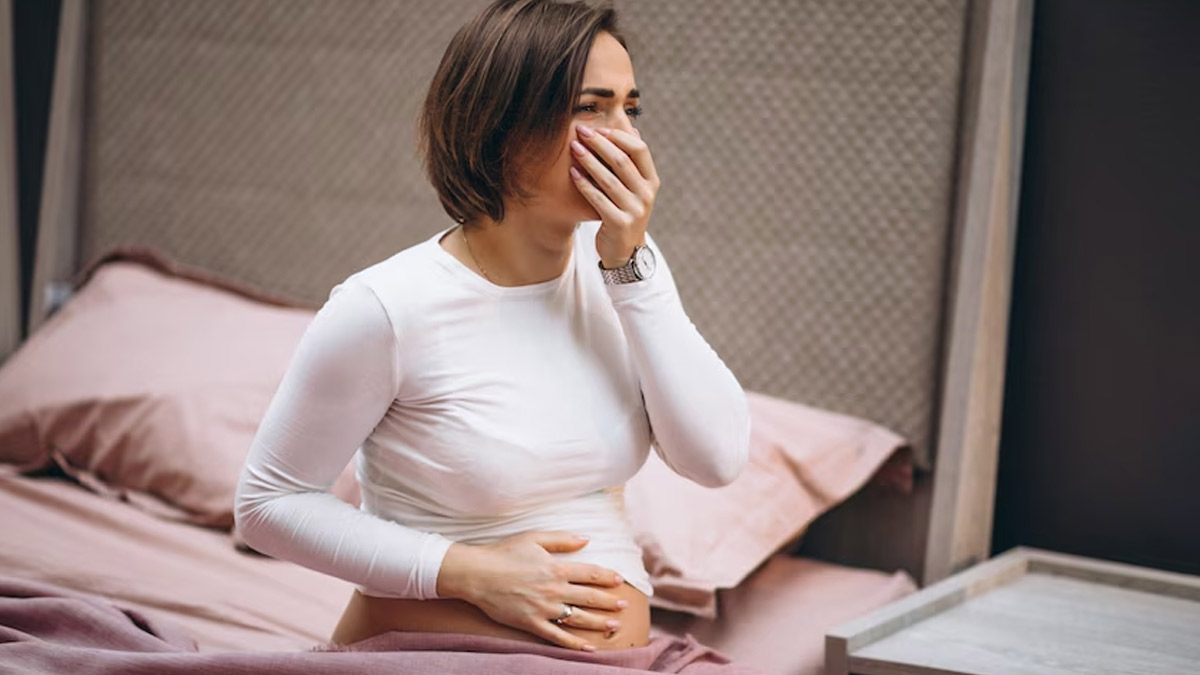 During pregnancy, hormonal changes take place. Dr Nihal said, "The change in hormones makes the gums more susceptible to infection, which can lead to gum disease." 
Further, a research published in the Journal of Clinical Medicine stated that the prevalence of low birth weight in mothers with periodontal disease was six times greater than in those with good periodontal health.
Tooth Decay 
Pregnancy can increase the risk of tooth decay due to changes in diet and oral hygiene habits. Dr Nihal said, "Many women tend to change their eating habits during their pregnancy." He said that some may tend to eat foods high in sugar, such as cookies, while others may start to binge eat snacks. Since these foods can stick to your teeth, you run an increased risk of tooth decay.
Pregnancy Tumours
He said, "Some women may develop pregnancy tumours, which are benign growths on the gums that can cause discomfort and bleeding." According to the Journal of International Oral Health (JIOH), they are hemorrhagic swellings that develop mostly in the gum tissue of pregnant women and are non-cancerous. 
Nutritional Deficiencies
Dr Nihal said, "Poor oral health can lead to nutritional deficiencies, which can affect both the mother and the baby." 
Awareness and Prevention
To maintain good oral health during pregnancy, expecting mothers should take the following steps:
Brush and Floss Regularly
Dr Nihal said, "Not just pregnant women, but everyone should brush twice a day, and floss once a day to prevent tooth decay and gum disease."
Also Read: Dental Expert Answers Why You Should Brush Your Teeth Twice A Day
Eat a Healthy Diet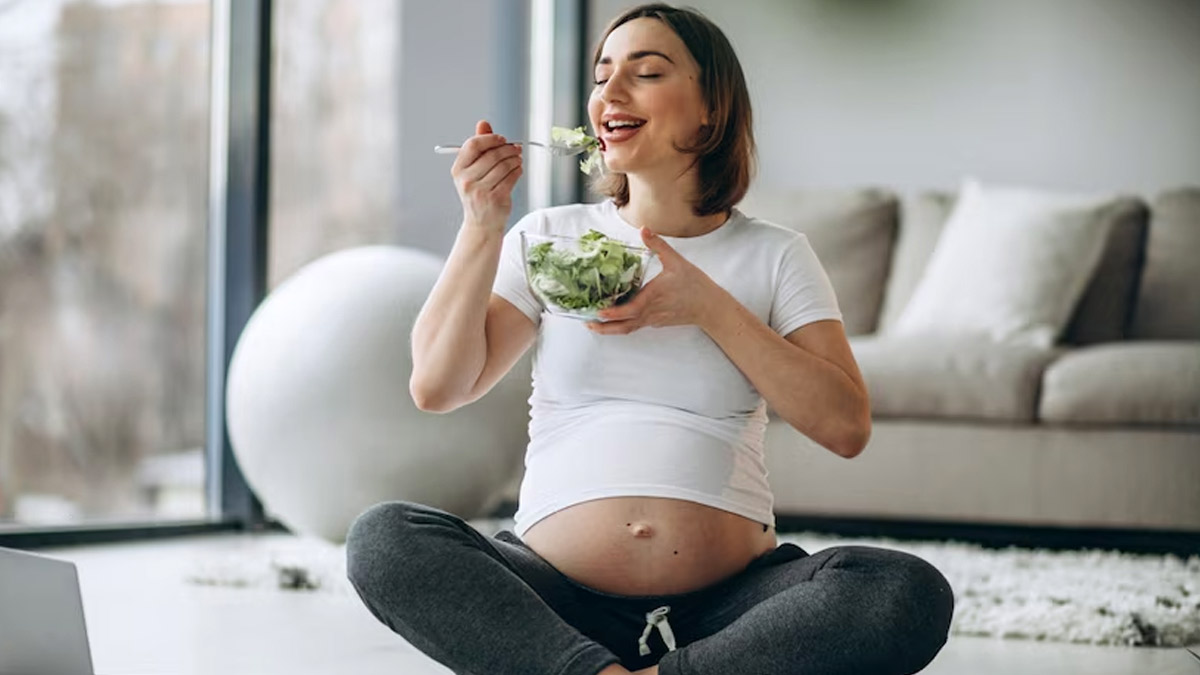 He added that a diet rich in fruits, vegetables, and whole grains can help prevent nutritional deficiencies, promoting good oral health and pregnancy.
Avoid Sugary and Acidic Foods
Pregnant women should also avoid sugary and acidic foods to averse the risk of tooth decay, added Dr Nihal.
Visit the Dentist Regularly
Dr Nihal advised going for regular dental checkups and cleanings. "There are important for maintaining good oral health during pregnancy," he added.
Dr Nihal said, "If you experience any dental problems during pregnancy, such as tooth pain or bleeding gums, see your dentist as soon as possible."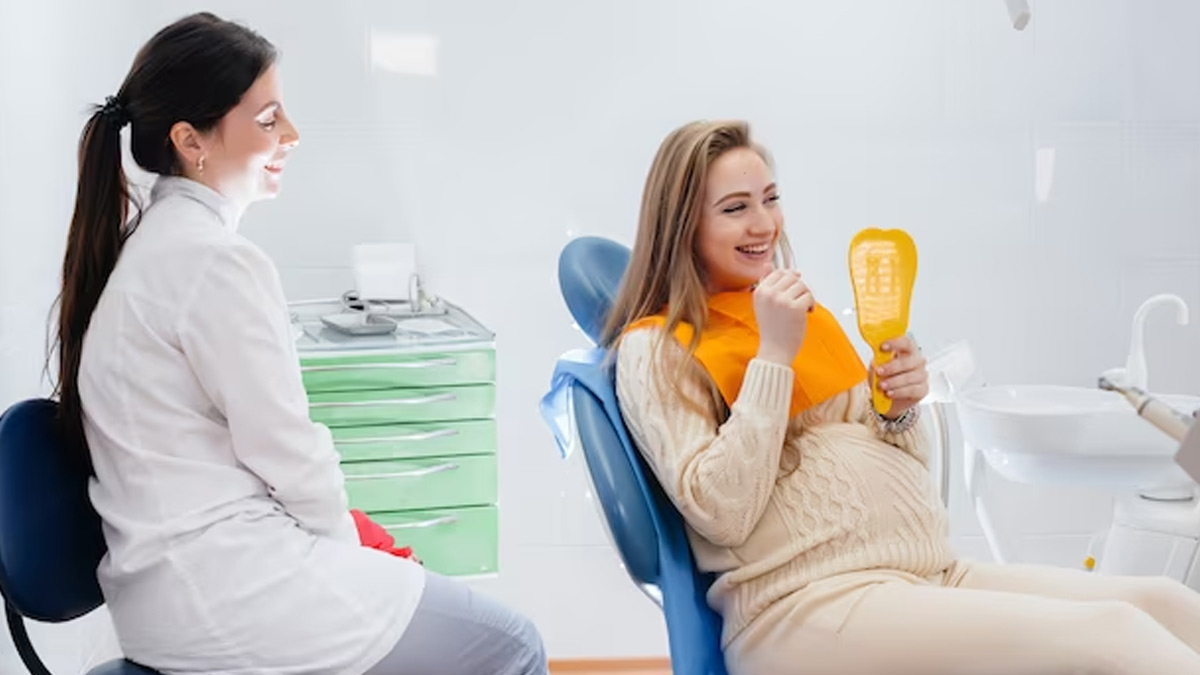 When you visit your dental clinic, inform your dentist that you are pregnant. Dr Nihal said, "Your dentist may need to take special precautions during dental procedures if you are pregnant."
Sometimes, to determine the problem in deep your dentist may recommend you go for an X-ray. Contrary to the common belief that X-rays are harmful, Dr Nihal said, "X-ray of teeth is safe during pregnancy as it does not expose the reproductive organ to the direct X-rays." To add an extra layer of protection, measures such as wearing a lead apron might be adopted.
[Disclaimer: The information in this article is provided by a registered medical practitioner. However, we recommend you consult your healthcare provider for accurate diagnosis and treatment.]
Related Posts